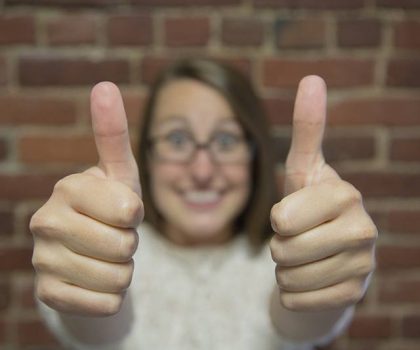 7 Benefits of Using Corporate Transportation in Melbourne
Major events are an important part of the sporting and cultural life of Australia and corporate functions are also popular and regularly held.
Melbourne is no exception to this and there are many venues and corporate locations in the city and around the surrounding areas that are ideally serviced by coach or road transport.
Although generally Melbourne has an excellent public transport system there are genuine reasons why using private corporate transport is preferable.These include; privacy, convenience, comfort, cost, corporate image, safety, local knowledge and service.
Privacy
Most corporate events are either a contingent of company staff or a mix of customers and staff, either for business seminars, meetings or entertainment purposes.
This being the case it is fairly obvious that privacy is fairly important and with corporate transportation business conversations can continue while delegates are in transit.
Convenience
asier to have a coach charter on call to transport people from hotel to meeting venue to restaurant etc. This would be extremely difficult and confusing for a party of more than five people trying to do it be taxi.
Also the hassle of lugging briefcases and overnight bags on a train or public bus is often a real headache.
A corporate bus charter will tailor make delivery and pickup times to suit the client and not run on a pre set schedule. Therefore delegates can be transported at exactly the right time and are not wasting any important business opportunities waiting to catch trains or busses.
Comfort
A journey on an air conditioned luxury corporate coach will be far more comfortable than most alternatives. Passengers can use the full facilities of the transport including; WC, refreshments, luggage space, entertainment and business facilities.
Cost
A chartered coach or bus is often the most economical mode of transport per person. Plus the fact that most corporate hires involve internal staff and customers as passengers. It would be highly embarrassing forcing delegates and staff to pay for public transport and having to fiddle around for cash.
Corporate Image
The image of your company is one of the most important marketing tools that is available. And organising an event and corporate activity everything should be ensured to keep this image as high profile and as perfect as possible.
Organising a fleet of corporate limousines to be available to customers during a conference or event will ensure the image stays intact, and will add impact to grow the perception of the company.
Safety
Presenting a seminar or organising a large conference for your company has many associated considerations. One of the primary ones is the safety of everybody who attends.
Although you cannot be held responsible for delegates or employees behaviour outside business times, you can help control their safety in certain areas.
One area in particular is transport. Modern coaches and corporate transportation offer the highest quality vehicles fitted with state of the art safety equipment. There is no need for train or bus journeys and the need to hail taxis is eliminated.
Local Knowledge & Service
Melbourne like any large city is confusing and difficult to navigate even for locals. And if you are a stranger to the city and visiting for the first time then trying to find the way around can be a nightmare.
A professional charter for your corporate transportation will alleviate all these problems. The drivers will be fully trained and will have excellent local knowledge to transport delegates and meeting members to their destinations on time and safely.
These seven points explain just why any company thinking of organising an event in Melbourne should definitely consider to lay on corporate transport as part of the overall package.
As a local operator, Melbourne Chauffeur Driven Limousines and Buses have earned a reputation as one of Victoria's most respected ground transportation suppliers.
The next time you are looking for low cost bus hire or mini bus hire, contact our friendly team.