Melbourne Airport and Corporate Transfers by Minibus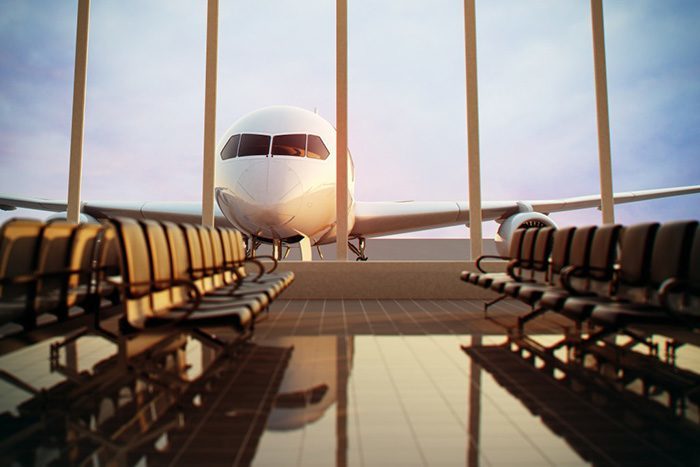 Melbourne is one of Australia's busiest cities and travelling to and from the airport can be a strenuous task. At Melbourne Chauffeur Driven Limousines and Buses, we intend to make corporate transfers in Melbourne a smooth and relaxing experience. In a busy airport like Melbourne, it is not always easy to get a taxi. Moreover, after an exhausting trip, we don't want you to wait or stand in long queues. With our service, the process of travelling to and from the airport is truly an enriching experience.
Reliable and on time corporate transfers in Melbourne:
For any airport transfer service, punctuality is of utmost importance. You may face unexpected traffic and to avoid rushing through security and check-in, being on time is necessary. At Melbourne Chauffeur Driven Limousines, we have succeeded in offering punctual service over the years. Our drivers go the extra mile to make it the perfect experience for you in every way. We have consistently succeeded in offering reliable service to all our customers. You just need to choose the pickup time and share your flight details. Our quick and hassle-free process is designed to make bookings for your airport transfer extremely convenient.
Affordable airport transfer service in Melbourne:
With our efficient service, we have simplified the process of airport transfers in Melbourne. We offer you the perfect combination of quality service at a price that suits your budget. You can get in touch with us with your requirement and we will help you to select the best available option. If you are looking for a comfortable yet, cheap transport solution, look no further than us. We are committed to offering superior service and strive to extend a fulfilling experience to all our clients.
Wide Fleet for corporate transfers in Melbourne:
Our amazing range of Melbourne bus charter offers the best corporate transfer in Melbourne. We have packages for varied needs and these are designed to eliminate the stress associated with corporate transfers in Melbourne. Our service is efficient and if you choose to select our buses for hire in Melbourne, be sure of receiving outstanding service.
Whether you are looking for bus hire with a driver or a compact minibus, we have your need covered. We have the most appropriate solution for every form of corporate transfer in Melbourne. With our experience, we have been successful in catering to the various requirements of our customers.
Our fleet of vehicles is well-maintained and serviced regularly to offer an unforgettable experience. Spacious and comfortable, you are sure to have a pleasant trip in our stunning vehicles. With our extensive fleet, we are able to offer to our clients a range of transport possibilities available to them. This enables you to choose a package that precisely caters to your need. Whatever be your need, we can offer the perfect travel solution to you.
If you require transportation solutions for important events, we have a luxurious range of limousines for you. You can avail our limo service to pick delegates from the airport or to attend meetings. With our stunning range of limousines and trained drivers, we are capable of offering outstanding service.
Personalized airport transfer service in Melbourne:
Be it a business or a pleasure trip, comfort and on-time service is of primary importance. We value your time and our goal is to extend the best possible corporate transfer in Melbourne. If you are looking to hire a private bus to travel to the airport or from the airport, we are here to help.
Our selection of the most luxurious and comfortable vehicles ensure that your trip is a memorable one. Our fleet includes luxury sedans and limousines that can be used for VIP corporate transfer in Melbourne. Our buses for hire in Melbourne can cater to the needs of bigger groups. Whether you are travelling from your conference venue, hotel or home, we can offer you the most efficient airport transfer service. We take utmost care to provide safe and on-time service to make it a stress-free experience for you.
International and Domestic airport arrival service:
Airports are congested but, with our buses for hire in Melbourne, you can be assured of professional service of the highest standards. When you are arriving from overseas or domestic location, choose our services to avoid long queues. Our courteous and well-trained drivers will be on time to receive you at the airport and help you with your luggage.They will go out of the way to extend quality service and you can relax throughout your ride while we safely transfer you to your home or hotel. We also offer a complete corporate bus hire package in Melbourne. Whether you require service for individuals, small or larger groups, we have your need covered.
Book corporate transfers in Melbourne today:
Our process of corporate transfers in Melbourne is quick and hassle-free. Our reservations team will be glad to assist and select the best option based on your need. Whether you need our service for an airport transfer or a day trip, we can help you plan in the best possible way.
Get in touch with us to know more about our services. You can call us on +61 3 5989 7013. You can also contact us through our online contact form or mail us at info@justitours.com.au. We will get back to you with a free quote.