If you're near Melbourne and are considering a winery tour there is really no alternative to the Yarra Valley. Only one hour and an entire world away from the city, Yarra Valley is a world class premier wine destination offering more than just first class wine tastings. Resplendent with natural beauty, and natural bounty, the valley is perfect for anyone who enjoys the wide open spaces, garden greens and fine foods of an upscale picnic while still retaining the civilization and charm of a well tended resort.
Yara Valley is indeed very well known for it's great variety of fine food offerings as well as its wineries and vineyards. A tour of the region is best accomplished at a lazy pace, visiting several vineyards, restaurants and art galleries over the course of an entire day. Taking the full day not only affords you the opportunity to see much of the reason, but to do so slowly, taking in the scenic views – not least of which is the sunset behind the rolling hills.
Melbourne Chauffeur Driven Limousines and Buses offers a $150 per person customizable bus, limo, or sedan tour of the Yarra Valley. You can guarantee that you will get the best tour experience with the help of Melbourne Chauffeur Driven Limousines and Buses and their professionals who will be accommodating you from beginning until the end of the tour. We specialize in small, personal, and large groups.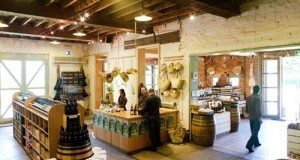 A few of the wineries opening their cellar door to you:
Badger brook is a beautiful winery offering a wide variety of vintages. Their cellar door tasting room provides an intimate and personal experience perfect for couples or small groups. Opening onto a shaded courtyard, with beautiful views of the vineyard and mountains, this is absolutely the right place to take your special someone.
Adjacent and independent to the cellar door is Bella Vedere Restaurant, Cafe and Bakehouse.
Open Wednesday-Sunday & Public Holidays 11am-5pm. Closed Tuesdays and Wednesday.
Panton Hill is a less traditional venue perfect for chilling out, meeting friends and celebrating an event. It's not quite a wine bar, but it's not quite a museum. The wine always stands out, delicious light food is available and special catering is can be arranged. Just like their cellar door, their wine is less traditional and more avant garde.
Cellar Door is open 11 AM – 5 PM on Weekends and Public Holidays.
Enjoy a glass of wine on their beautiful deck while admiring the stunning view of the vines below. A selection of cheese, olives, dips and cured meats are also available. The landscape is rightfully their pride and joy, exhibiting all the best characteristics of the beautiful countryside to which it belongs.
Cellar Door open daily from 10.00am – 5.00pm and offers tastings of current release Yarra Valley wines, Single Vineyard, Reserve and back vintage wines.
Boat O'Craigo Vineyards are a boutique wine producer located in the Yarra Valley. Over 50 acres of vines, spanning across two sites, enable Boat O'Craigo to produce outstanding, estate grown wines across a range of noble varieties. Unique in that they chose two sites in order to grow the grapes they require for their planned vintages in soil perfect for each variety, Boat O'Craigo is not to be missed.