TNI Australia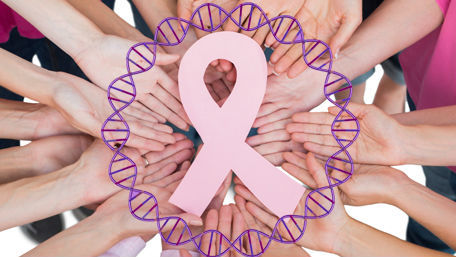 Thompson Nightingale International Pty Ltd
ABN: 52 095 765 138
Telephone: +61 418 515 090
Website: http://www.tni-australia.com/
TNI's mission statement is; To provide the best quality Conference Management services that meet the unique needs of our clients. We work closely with them to gain a thorough understanding of the type of conference or event they wish to present and then make sure that we do everything we can to make it happen.
But who are TNI and what do they do?
TNI is one of the world's best facilitators in providing and presenting educational conferences in North America and Asia Pacific.
Specialising in the field of medicine and related activities they are a well respected player using nearly forty years of specialist knowledge and expertise. Their services cover large scale fundraising and staging awareness events with over a thousand delegates.  
Endorsements;

As the Conference Manager of the Breast Interest Group of the Royal Australian & New Zealand College of Radiology's Scientific meetings since 2002, TNI have established themselves as the frontrunner of hosting and presenting such events.
They have the expertise and kudos that clients in the medical field can rely on to provide a knowledge and professional forum of related events.
Upcoming Events;
TNI have high profile and technically highly related series of events to present in 2016 which will endorse their reputation is one of the biggest players in the field of medical seminars and corporate event staging.
BREAST MRI INTENSIVE TRAINING COURSE:
To be held in March 2016 it is the third course to focus on Breast MRI scans and treatment. It is designed to provide the most complete intensive training for radiologists who are using Breast MRI.
The course is unique to the Asia Pacific region in terms that it offers something that nobody else currently provides. Each delegate will have their own imaging workstation during the entire course to give that hands-on experience to each individual and providing realistic MRI imaging and information.
In this new course, TNI have developed 100 new cases and have restructured the case base into segments of activity. The first segment is based on staging known cancer and includes diagnostic mammograms and ultrasounds to demonstrate the process. The second and third segments are devoted to MR screening and DCIS.
These hands on workshops will be separated by intermittent lectures designed for further understanding of course material. The expert delivering these learned lectures will include Professor Elizabeth Morris a visiting expert in the field.
These Breast MRI courses have been developed and enhanced over the past five years to extend an agenda which covers the dilemmas of an existing MRI practise in terms of the experience, or lack of, of their radiologists.
The inclusion of individual workstations enables each participant to work at their own pace as they are confident with course material to move on.
There will be enough technical representatives on hand to give individual assistance to each delegate as they work through the course and have queries and questions. In fact to underline this only 35 delegates are invited to attend.
INTENSIVE PELVIC MRI COURSE:
This is a three day course designed to give a comprehensive range of tutoring in pathology.
It includes a very detailed Prostate MRI with fifty cases for study, it also incorporates a broad study of pathology including periannal inflammatory disease. Together with a broad section on GYN pathology including pelvic floor imaging and new case examples.
During the duration of the course each attendee will have their own individual CAD workstation with real patient examples. This enables each delegate to work at their own pace and move on in the course when they have digested and learnt the course work.
The course is designed to allow time for findings to be discussed with the course instructor and in frequent group reviews.
Course work is also halted to give downtime to topical lectures from a highly respected expert in the field.
THE BIG MEETING:
Taking place in April 2017 in Queensland, New Zealand is the Big Meeting, the expert conveyor in attendance will be Helen Frazer.
The theme of the meeting is general breast imaging and is held by The Breast Interest Group of the Royal Australian & New Zealand College of Radiology.
It is the most foremost meeting of it's type involved in the early detection and treatment of breast disease.
These upcoming events cement TNI Australia as the premier organisation to stage breast treatment and diagnosis seminars and workshops.
It highlights their abilities of hosting and staging such high profile and highly technical events in this field of medicine.