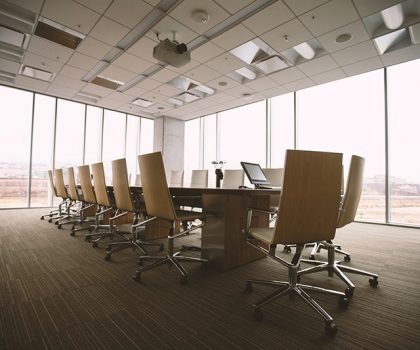 The Best Conference Centres in Melbourne
Melbourne is the capital of Victoria and sits proudly on the coast. It is one of Australia's most beautiful cities with classic 19th century architecture with tree lined avenues and boulevards. It is also the administration and civic hub of the state.
It is the perfect place to hold a corporate event or conference. As well as the magnificent galleries and museums there is a wide choice of top class hotels plus a plethora of restaurants, cafe's and bars.
Bell City Conference Centre
Bell Street, Preston, Victoria
A modern and large conference complex that comprises of fifteen rooms aimed at hosting every type of event. It hosts a vast ballroom that can entertain 500 people to smaller sized meeting and conference rooms. The centre can accommodate a small seminar to a full convention.
Based in the north of the city, Bell City can easily be accessed from the airport and the central business district. The centre also has capacity for the parking of over 600 vehicles.
ACMI (Australian Centre for the Moving Image)
Federation Square
This conference centre is one of the most individual and unique venues in Melbourne if not in the whole of Australia. It has award winning architecture and a superb central location.
The Australian Centre for the Moving Image is filled with technologically advanced cinema screens, high profile meeting spaces and catering facilities. ACMI Cinemas are a prestigious option for theatre-style events for between 100 and 400 guests. With state-of-the-art technology and contemporary architectural design, the cinemas are perfect for impressive screenings, seminars, graduations, AGMs, panel discussions, forums and conferences.
Citadines on Bourke Conference Centres
Bourke Street
The Citadines centre is ideal for accommodating delegates who wish to reside at the same venue that they are attending for a conference. It has 380 serviced residences with separate living and dining areas plus kitchen area.
It is an ideal choice for conferencing in the central business district due to it's location. There are a variety of rooms and spaces to choose from including break-out areas and smaller intimate rooms. There is a superb outdoor terrace and the huge Coromandel Place room that hold up to 300 people.
Crown Events and Conferences
Whiteman Street
A purpose built conference centre for all business meetings, seminars and formal conferences.
Whether it is a small intimate team meeting for 10 guests, or a meeting of up to 1,000 delegates, there is a space suitable for your needs.
The centre allows for up to 840 delegates with two main rooms, there are break-out areas and a dedicated exhibition space. Also the centre has four cafe's for refreshment and comfort.
Leonda by the Yarra
Wallen Road
Situated on the banks of the Yarra River this is one of the most prestigious conference locations in the whole of Victoria, just 4km from the central business district of Melbourne.
The venue has two event spaces and is ideal for conferences, breakfasts, lunches, awards dinners and cocktail events ranging from 60 to 1000 guests. Both are modern and have floor to ceiling glass windows letting in natural light.
There is also a ballroom and garden room for events and dinners.
Getting to and from any of these great venues is made very simple by low cost bus and coach charter from Melbourne Chauffeur Driven Limousines and Buse.
For more information and to make your booking, contact our friendly team today!