When you think of Australia you naturally think of snow. Or not, if you happen to be a sane person who has actually ever heard of Australia before. In reality, when you think of excursions in Melbourne or anywhere in Australia, really, you think of a sun-scorched land where the GDP can be measured in SPF and the national bird is the fried chicken. In reality, however, Australia's southern hemisphere has a long tradition of skiing and is home to a winter-long top notch snowfield that any skier would be happy to swish down.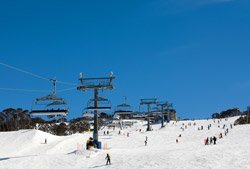 Australia's snowfields are only a short drive from Melbourne and provide the world class skiing opportunities that has ensured an Australian skier has earned at least one medal in every Olympic games (ok, just the winter ones) since 1998 and their fair share before that as well. If you're not the type to spend a week on the slopes then consider the closest skiing destination to Melbourne: Mt. Baw Baw. So close that one of our give us a call, buses, vans or sedans can reach it in a mere two hours, Mt Baw Baw is a popular destination for families and tour groups and perfect for a day tour. Head to the slopes, carve up some powder and head home. And don't be afraid to go all-out on the slalom. You won't need to spare your legs for the ride home when we've got you covered!
A day on the slopes has a lot to recommend it. First of all, when was the last time you enjoyed natures own air conditioning? The snowfields are, indeed, one of the few places you can really enjoy the cold in Australia. And nothing goes better with the cold than a dip in a jacuzzi. You simply have not lived until you've seen the snow evaporating above you as you laze in hot water. It gives the impression of bathing in a reverse snowglobe. Combine this with the sunset over a mountain, a bottle of your favorite vintage and a loved one and you have the makings of some incredible memories.
B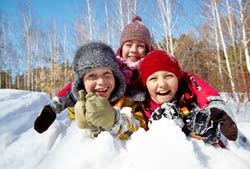 esides the picturesque quality, think of the health benefits of a day of activity instead of sitting in front of the television. Telling kids they get to go play in the snow is a great way to get them out of the house and, really, who doesn't enjoy building a snowman or tossing snowballs in an imaginary war? For an added bonus, you can be completely antisocial and lie in wait by the side of the slopes and ambush the unimaginative, boring skiers as they wind their peaceful way down the mountain. That'll show the fools to keep their guard down. Never know when troublemakers are about. Unless you are the troublemakers, of course.
In all seriousness, though, even with the popularity of the snowfields they are still not appreciated nearly enough. The snowfields are only really suitable for most activities during the southern winter, so bundle up and give us a call. We love to bring you to and from the mountain and we don't mind a little powder in the back seat.