Spend an unforgettable day with Melbourne Chauffeur Driven Limousines and Buses, exploring the larger than life beauty and wonder of Australia's largest river, the Murray.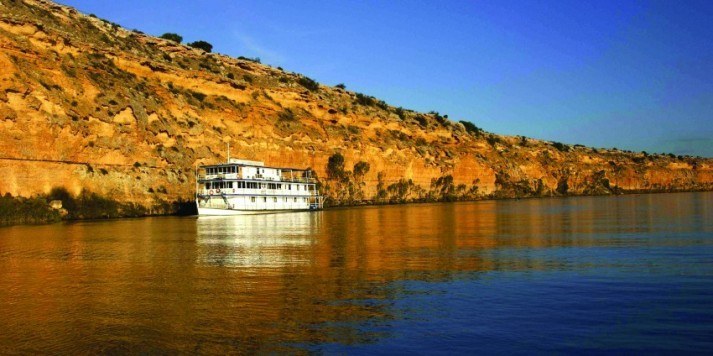 Like all of Melbourne Chauffeur Driven Limousines and Buses' tours, our Murray River tours are customized to suit your travelling party's needs. In just a few hours the city is left well behind while we spirit you away to this unique and picturesque natural excursion far from the cares of the world. Your tour can begin anywhere but our typical itinerary will begin with stops throughout the picturesque towns along the Murray River.
There are so many beautiful sights and majestic views along Murray River that to list them all could be, and has been, the subject of entire volumes. The Koondrook State Forest borders the river for many kilometers and is the source of nearly endless spectacle.
Murray River is as fascinating as it is beautiful. Here are some interesting facts about the river from www.murrariver.com.au:
We give you and your family or group a unique experience touring and stopping at the picturesque towns along the Murray River. Take a riverboat ride and cruise the river's calm waters. Enjoy a carefree and comfortable day of escape into breathtaking landscapes and panoramic bushland and water views.
For a truly special experience why not take our full tour up the Murray river during the day and, on the way back, charter a private boat to see the river on sunset from the water itself. The scent of night blooming flowers and sounds of the night singing birds are a beautiful way to cap a wonderful day.
If you are looking for more information on our great Melbourne day tours then the following articles could be interesting!