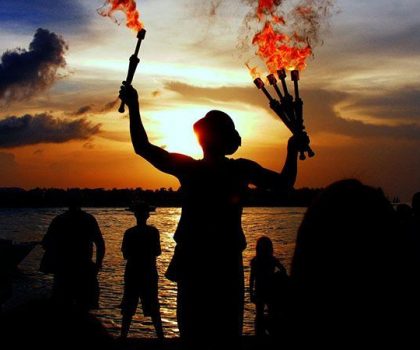 Melbourne Events April-July 2016
Melbourne has a diverse and exciting events calendar throughout the year which offers absolutely everything over a wide selection of cultural, educational, sporting and leisure activities.
Here are a selection of some of the events that are being hosted in the city and the surrounding areas during April-June.
Piers Festival
April 3rd
This is the 5th annual Piers Festival and is taking place on April 3rd from midday to 7pm. The venue is the Princess Pier, Port Melbourne which is highly significant, as historically it is the entry point that gave birth to multicultural Australia.
MC is Archie Roach and confirmed artists are Claymore, Magna Grecia, Orkeztra Glasso Bashalde, Nuholani, Empat Lima, Araru Tribe & the Lalibelas and Nhatty Man.
Poowong Family Day
April 24th
Just north of Loch and Korumbarra is the township of Poowong. A picturesque dairy farming area where you can escape the hustle and bustle of urban living.
Live music will combine with some great food, wine, beer and cider to create a great festival atmosphere. Also there will be many market stalls selling hand grown / reared produce as well as arts and crafts.
Good Beer Week
May 13th – May 22nd
Similar to the Christmas holiday period the Good Beer Week is filled with feasting, drinking and partying with family and friends. The event brings a special sense of community to the city.
Victoria prides itself on brewing with impeccable standards so it is important that the festival reflects that.
The visitors to the event will be taken through an exploration of new flavours, concepts and beers. The brief to established breweries and newcomers to challenge themselves both in brews and create something extraordinary. This year there is over 270 events so the bar has been set high.
Melbourne International Jazz Festival
June 3rd – June 12th
The Melbourne International Jazz Festival is an annual, world-class jazz festival first held in 1998. The Festival takes place in concert halls, arts venues, jazz clubs and throughout the streets of Melbourne as the city comes alive with the spirit of jazz.
There are some world class entertainers attending this year's festival from around the world, and including some of the best jazz luminaries.
Playing live will be; Gary Bartz, Eddie Palmieri, the Wayne Shorter Quartet, Robert Glasper Trio, Snarky Puppy, Kristin Berardi Band and the Thomasz Stanko Band amongst many more events and artists over the the ten day festival.
Your Perfect Day
June 25 – June 26th
Your Perfect Day has all the ideas and inspiration you've come to expect from the long-running expo (23 years and counting) with a fresh take for 2016.
Happening at the Melbourne Convention and Exhibition Centre on 25 and 26 June, it will bring together everything you need to plan your perfect day, whatever it may look like.
From cakes and cars to flowers and fashion, meet the vendors and suppliers who can bring your dream wedding to life – and have a lot of fun while you're doing it.
Enjoy the fun in Melbourne and the surrounding areas through April to June and don't forget to take plenty of money so you can attend every event.
If you would like to organise great value corporate coach charter in Melbourne for any of the above events, then Melbourne Chauffeur Driven Limousines and Buses are here to assist.
To find out more about our coach charter or mini bus hire with driver services, contact our friendly team today!