Interstate Extended Tours
You'll see Australia in style when you take an extended trip with Melbourne Chauffeur Driven Limousines and Buses. Ride in relaxed luxury with family and friends and arrive refreshed to make the most of your stay. We provide interstate tours for groups of any size in limousines, sedans, buses and coaches, each operated by professional, courteous, experienced drivers.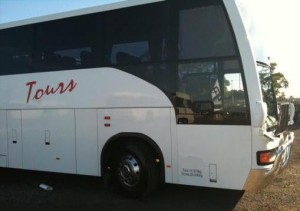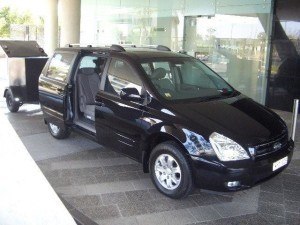 Custom Tours In Victoria and Beyond
We offer the flexibility to design your own journey. You can explore our day tour offerings and combine them to create multi-day holidays or choosing your own destinations and route. With Melbourne Chauffeur Driven Limousines and Buses the level of customization in your vacation is entirely up to you.
If you want a full tour throughout all of Victoria, you can have it. If you want to go from Melbourne to Tasmania, hop aboard. If you want your chartered bus to ride along the coast and stop for every single photo opportunity no problem. We can and will take you anywhere you want to be. Don't see a destination that appeals to you on our website?
Just tell us – we'll get you there and back and do everything in our power to make sure the transportation aspect of your holiday is postcard perfect.
Road Trips Are Better With A Chauffeur
Planning a road trip with the family, your university friends or a work group? The first consideration is what vehicle to take. The second is who will be driving. These discussions can very quickly become arguments that leave nobody happy and cast a shadow over the whole affair. Preempt that dilemma by taking a chauffeured vehicle. Not only do you avoid all the wear and tear on your own car (including, let's not forget, spilled food and drinks) but you get the services of a professional driver and trip planner who will ensure the right number of pit stops, photo ops and drivetime efficiency.
There's little as great as a ride with your mates and little as bad as a crowded car with no breathing room and driving long hours while your friends snore. Leave the hassle to us and stretch out in a nice comfy bus. Problem solved.
With our drivers and our coaches your entire group is free to enjoy themselves in the back of the bus. Party, watch the scenery go by, whatever you want to do without any concern for the speed limit or the gas.
Arrive at your destinations refreshed and ready to take on the day or party all night. And, when you do arrive, you do so in style in a fully decked out luxury sedan, bus or limo with a uniformed chauffeur to hold open the door. Arrive like you mean it.
Leave The Holiday Planning To Us As Well
Let us play personal assistant as well as chauffeur and we'll plan your trip for you. Tell us how many people are going, how long you want to ride without stops, how many stops you want to make, what sort of entertainment you enjoy and the ages of your group members and we can make a full itinerary for you or suggest a few. We take all the petty annoyances out of holidaying and leave you with only the best parts.
Why choose Melbourne Chauffeur Driven Limousines and Buses?
With us, you can expect more than just transport. We offer:
A luxurious travel experience in well-maintained, late-model vehicles
Drivers with expert local knowledge whose courtesy and professionalism will impress you
Experience in transport planning since 1986, with every detail covered for your peace of mind
Contact Melbourne Chauffeur Driven Limousines and Buses today or request a custom quote online, if you need interstate travel.
Edit this entry.