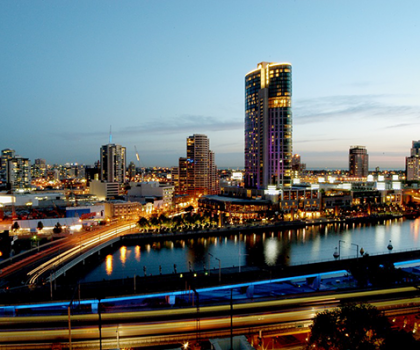 How To Choose The Right Coach Charter Company
Melbourne and the surrounding areas of Victoria have a plethora of attractions and places for both locals and tourists alike to go and visit.
Getting to them can be by public transport, private car or chartered bus or coach. There are many coach companies to choose from and
it is important to select the right one for your needs.There are certain criteria you must evaluate before you pick which one fits the bill and these include;
Price
Choosing the correct coach company should not be only on the lowest price although cost is obviously a primary condition.
Often the cheapest pricing also reflects on service, type of vehicle and at the very worst safety.
Reasons for hiring
A good idea to help you select the right coach company is to write a list of the reasons why you want to hire and the most important factors for your charter.
Is it just to transport a sports team to the venue and back or is it for a special corporate event, say a business seminar? The type of transport you would require for these two very different charters could possibly be completely different.
Safety
This is the main consideration of transporting a group of people from A to B,
it is your responsibility to your passengers to at least give serious thought about this in choosing your charter company. At Melbourne Chauffeur Driven Limousines and Buses we take pride in our safety record and consider the safety of our passengers as our primary objective.
Always put your passengers safety first. Before hire do a pre-travel check on
your charter coach or bus. You might not be a mechanic but just look at the obvious items to check; tyres, overall condition of vehicle, seats and seat
belts, entertainment etc.
Destination and Event
Where is your charter going to and for what type of event? Is it a long excursion or a short city hop? Your choice of vehicle should reflect these questions.
Spending all day in a cramped up bus going hundreds of kilometres is nobody's
idea of fun.Similarly a tatty double decker city bus is not ideal if you are transporting executives to a corporate function. Your choice of vehicle should be fit for purpose, either in capability or stature.
Use a Reputable Company
As with anything in life you get what you pay for. Have the confidence in your charter by selecting a company that is reputable and has the experience in the coach charter business.Trust your instinct and look for warning signs that the people you are dealing with are up to your standards and needs. Remember, often the organiser of a coach charter has many more things to attend to on such a day and the last thing needed are transport problems.Do not put your transport concerns at risk, select the charter company that offers best overall package. Do not select on price alone and consider all of the above factors.
Melbourne Chauffeur Driven Limousines and Buses Your text to link…fits the bill concerning everything above, so you can get on and enjoy your day along with your passengers. The next time you are looking for great value coach charter in Melbourne or surrounding areas, contact our friendly team!