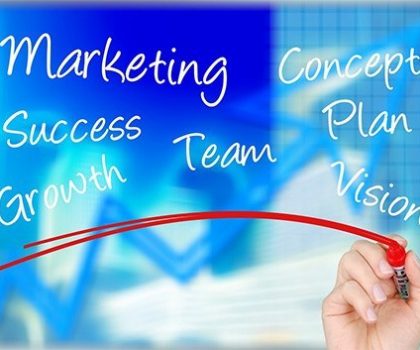 Fantastic Team Building Ideas in Melbourne
Melbourne is one of the gems of Victoria and probably the most historic of Australia's cities. It really is so different than any other place on the continent and offers many varied and diverse attractions.
Spend time walking around the beautiful city centre and sample the distinct flavours and tastes that make up the pockets of Melbourne. You will find cutting edge art, buzzing bars and contemporary restaurants up and down the laneways. Superb shopping in Bourke and Collins streets and creative outlets in the Flinders Quarter. St Kilda Road hosts a plethora of galleries and gardens, whilst neighbouring Yarra Precinct and Docklands deliver waterside views by the boatload.
Amongst all this activity there are plenty of choices to hold corporate events and to take your colleagues on team building events.
Cooking Activities
There are a few companies offering cooking as a theme for your team building exercise or event. It has the added advantage that older or less agile members of the team can also get involved in the activities. Quite often team building events preclude a number of attendees and therefore the whole compliment of staff does not benefit.
One of the more modern and forward thinking companies in the culinary field is Cheeky Food Group. They offer a complete and fun package to the customer.
Cheeky Food will either come to your premises, hotel or selected venue. They do not even need a kitchen for their event as everything is provided. Fun, bonding, teamwork and laughter, are just the start of your unforgettable cooking team building adventure. First you'll be the chefs, then you get to enjoy your magnificent creations as the restaurant customers, with plenty of fun, music and vino!
Absolutely everything is included in the package and all the client has to offer is the people.
The Fugitive
In the hunt for the Fugitive, teams must participate in activities in order to gain clues as to the Fugitive's location and identity.
A great team event as it can have as few as 5 participants and as many as 500. Also it takes in the hustle and bustle of Melbourne's tree lined avenues and streets, although this event can be held practically anywhere.
First your group is divided into teams. The teams then compete to be the first to identify and return the Fugitive to captivity. The winning team will have resourcefulness, an eye for detail, and the ability to think like a fugitive.
Throughout the day the teams participate in many recreational and testing activities on their way of hunting down the fugitive. Success in these activities brings rewards in terms of clues and information about the fugitive.
Meanwhile the fugitive will be laying misinformation and false trails as to their identity and location. This team building exercise is great fun and keeps all involved wrapped up for the day.
Hot Air Ballooning
Melbourne is one of the few places in Australia that allow hot air balloons to fly over the city itself. Therefore the participants of the exercise can experience a once in a lifetime chance to take in the stunning vistas offered by Melbourne.
Teams will be required to work together to help set up the balloon during inflation as well as pack up the balloon once landed. Each passenger will need to communicate with pilots, crew and team members before, during and after the flight.
The balloon can rise to 3000 feet and each basket can accommodate up to 10 passengers. After the exercise participants will gain a better understanding of how hot air ballooning operates and will learn how to listen and communicate effectively with one another.
Your team will walk away with an unforgettable day and truly memorable experience together with a broader outlook of life in general.
Melbourne is one of the only cities on the world you can fly over making it a really unique experience. You'll fly in a hot air balloon for approximately 1 hour over the city of Melbourne and surrounding suburbs. Our balloons can fly as high as 3000 ft. Each basket holds a maximum of 10 passengers.
Getting transportation for your next team building event is easier than ever when using the services of Melbourne Chauffeur Driven Limousines and Buses.
For more information and to make your booking contact Graham and the team today!