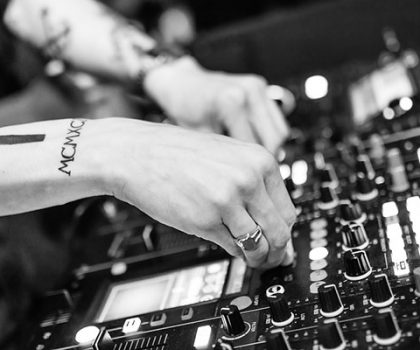 5 Great Events in Melbourne Oct – Dec 2016
Melbourne is famous for the wide cultural events and festivals it offers both locals and visitors alike.There is literally something going on every week that can entertain a cross section of people with plenty to interest everybody.
Here are some of the featured events to look forward to if visiting the city between October and December 2016.
Melbourne Fringe Festival
15th September – 2nd October
The Fringe Festival is Victoria's largest celebration of independent art,featuring local, national and international artists using a variety of locations with works across every conceivable art platform. Literally thousands of artists participate in the festival to present some of the most innovative and exciting work from Australia and overseas. There are hundreds of shows, events and exhibitions across theatre, comedy, dance, visual art, circus, music and just about anything you can think of.The Melbourne Fringe Festival has something for everybody at any age. There are family events and adult only performances and all things in between, enjoy a fortnight of highly entertaining and original acts.
The Melbourne Cup
10th Sept – November 5th
Melbourne Cup Day is Australia's best known horse racing event held on the first Tuesday of November every year. It is a public holiday in Victoria state and the race is better known as; the race that stops the nation. The race has been held at the Flemington Racecourse since first established in 1861. The Melbourne Cup Carnival is much more than one race and one day, it is held over six iconic race days, each offering something unique, from competitive racing and high fashion to the finest food. It is truly a very special event that gives each and every racegoer the
opportunity to experience an occasion they will never forget.
Melbourne Music Week
November
Melbourne Music Week is a huge festival that draws fans from all over the nation to visit the city. The event is one of the largest of it's kind in the country.Part of the festival also offers shows in film, multimedia and art. The event has been growing year on year and 2016 promises to be the biggest yet. The programme includes hundreds of performances spread all over the city from more than 200 talented performers.Both loca l and international artists are featured at the festival with the majority coming from Victoria. If you are a music or arts fan do not miss this great event.
Equitana
17th – 20th November
Famous throughout the whole of the southern hemisphere, this is an event that features and celebrates horses. Olympic gold medalists, an elite equine competition,hundreds of exhibitors and Aussie cowboys.The event showcases exhibition eventing, dressage and showjumping. There is also off the track horse championship and a new showman class. There is breeds presenting
in their original style, minitana and the Arabian extravaganza.In the Australian Open it will test both horse and rider as there will be barrel racing and reining proving that spectacular and fast paced horses never go out of style.
Boxing Day Test
The Boxing Day cricket test is an institution at the MCG (Melbourne Cricket Ground) literally thousands of spectators pack into the famous stadium to witness a world sporting event.This year it is Pakistan who will try and pull the crowds, perhaps not the biggest draw but just the same it will be crowded to witness a celebration of all that is great in cricket. As you can see, there are some
fantastic events going on in and around Melbourne between Oct – Dec 2016.Many of these will get booked out early, so why not organise your group transport at the same time to avoid disappointment.For more info and to book your coach charter service in Melbourne, contact our friendly team today!