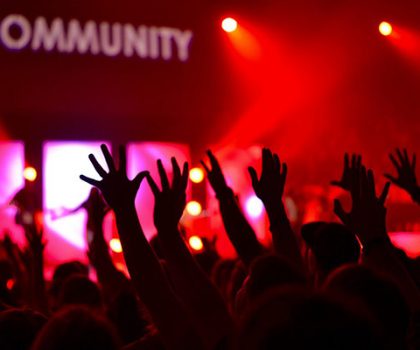 4 Must See Gigs in Melbourne
There is always something going on in Melbourne, be it a festival, a sporting event or simply daily entertainment. The city is always buzzing with live performances and art exhibitions to tempt visitors or entertain residents alike.
Some of the more interesting music gigs that are coming up in the city in the next few months are listed here.
Kadavar
April 30th Corner Hotel
Kadavar mix the groove of stoner rock with enough 70's psychedlia that create songs that are powerful, catchy and compelling. Heavily influenced by Sabbath, Zeppelin and Hawkwind the Berlin trio's sound is big. With crashing drums and pounding bass providing their rhythmic backdrop.
Kadavar's live show is somehow even louder, heavier and more action packed than their recorded output. Enjoy a bouncing night of quality retro style music.
Matt Corby
May 1st Palais Theatre
Unlike many pop idol products, Matt Corby has broken out of his Australian Idol mould and is forging ahead with a successful solo career.
He is just as adroit with guitar or piano as he is belting out hits like Brother and Resolution. His vocal range is quite superb and is the highlight of all his performances.
Although he has only a fairly small back catalogue there is enough material for an engaging set. His performances are passionate and personal engaging the audience in the performance.
Be prepared to share the audience with his large fan base of female fans, but that will just add to the occasion.
RUFUS
May 6th Festival Hall
Rufus (aka Rufus Du Sol) are an indie dance trio from Sydney and have a firm fan following of fans who love their dreamy and catchy rhythms.
Rufus continue to mesmerise audiences with their synth infused indie dance music. Formed in 2010 their first EP was self titled and came out a year later. But it was the release of their debut full length album Atlas in 2013 which catapulted them into the mainstream, heading straight to number one in the Australian album charts and churned out 4 top ten singles.
Anthems such as Tonight, Desert Night and Take Me will guarantee to have audiences singing along and the normal abundance of deep lighting will create a totally mysterious atmosphere. A night not to be missed.
Super8 & Tab
May 7th Hisense Arena
Perhaps Finland's superduo, Super8 & Tab got together in 2005 and have gone from strength to strength ever since.
Before that they both had successful solo careers but it especially their live performances that has rocketed their success to lofty heights. They normally play in huge arenas or dance festivals across Europe mesmerizing the crowds with hit after hit.
With Super8 and Tab you get what is on the label, pure and undiluted dance music guaranteed to please.
These are some of the happening acts coming soon to Melbourne but check out the events listing page to ensure you do not miss out on your favourite band or act.
If any of these fantastic gigs takes your fancy, why not think about getting a group of friends or work colleagues together for a brilliant night.
For the best deals on mini bus hire with a driver or coach charter in Melbourne, contact our friendly team today!